The great Indian tantric master Padmasambhava (Sanskrit: 'Lotus-Born') is credited with the introduction of Buddhism in Tibet during the eight century. Guru Rinpoche, as he is known to the Tibetans, is considered to be the founder of the Nyingma school of Tibetan Buddhism. Vajrayāna practitioners regard him as an emanation of the Lord of the Lotus Family; i.e., Amitābha, the Buddha of Infinite Light.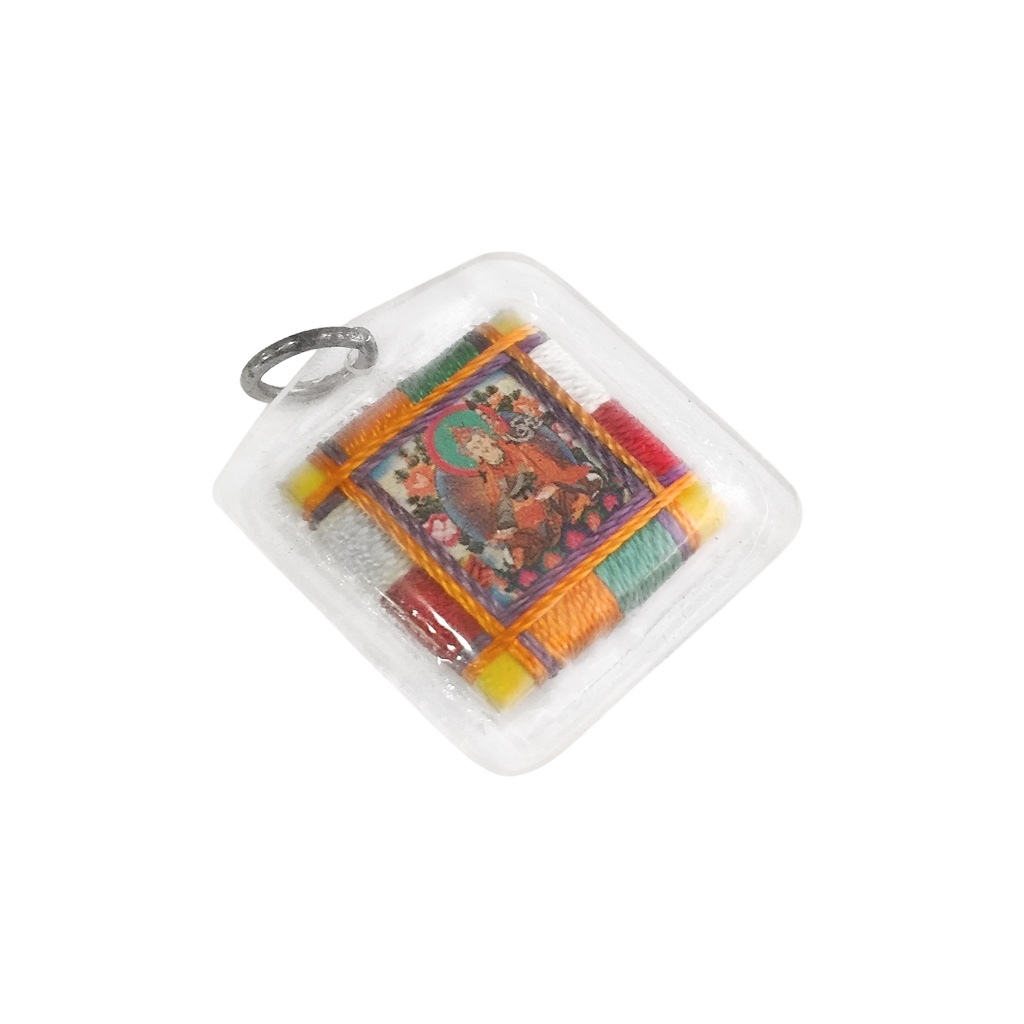 The authentic Tibetan sungkhor locket of the 'Glorious Lotus-Born' is made from sacred prayer thread, handwoven in the shape of a cosmic diagram (Sanskrit: maṇḍala). In addition, the amulet is empowered with tantric Buddhist incantations of the Nyingma school. The twelve syllable mantra of Guru Padmasambhava (see below), also known as the 'vajra guru mantra', was chanted repeatedly during the consecration ritual, ensuring maximum results of the empowerment.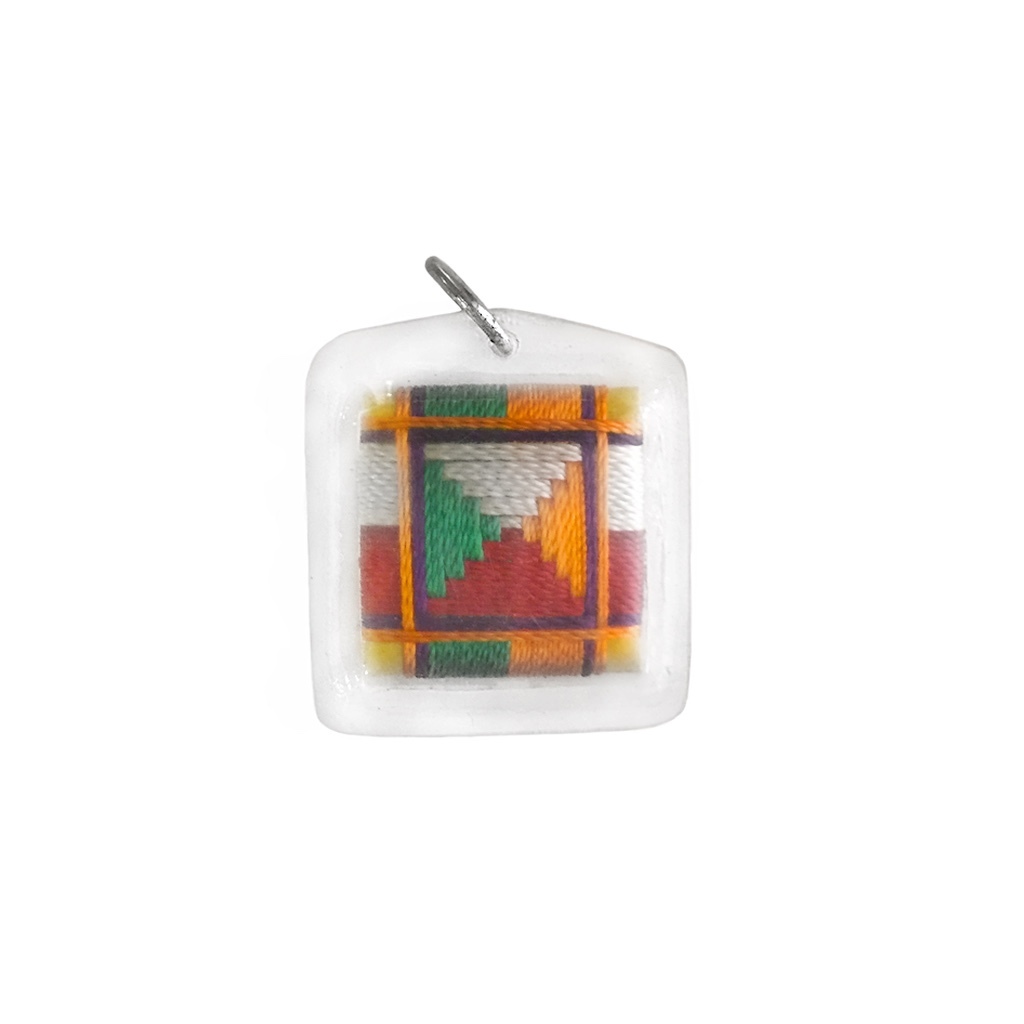 Vajra Guru Mantra for Padmasambhava Amulet
Oṃ Āḥ Hūṃ Vajra Guru Padma Siddhi Hūṃ
The person wearing the talisman can chant the mantra above in order to receive the blessings of Guru Rinpoche. This allows one to beseech the enlightened master for physical and spiritual protection from malignant forces (e.g., diseases, viruses, demons, ghosts).