In Tantric Buddhism, Amitābha is one of the Five Dhyani Buddhas (the other four being Vairocana, Akshobhya, Ratnasambhava, and Amoghasiddhi respectively). Each of these Meditation Buddhas inhabits a cardinal direction; Amitābha resides in the West. There he dwells in a celestial realm known as Sukhāvatī; i.e., the Pure Land of "Ultimate Bliss" (Sanskrit: sukhāvatī). From there he emanates infinite light throughout the entire cosmos, continuously helping sentient beings.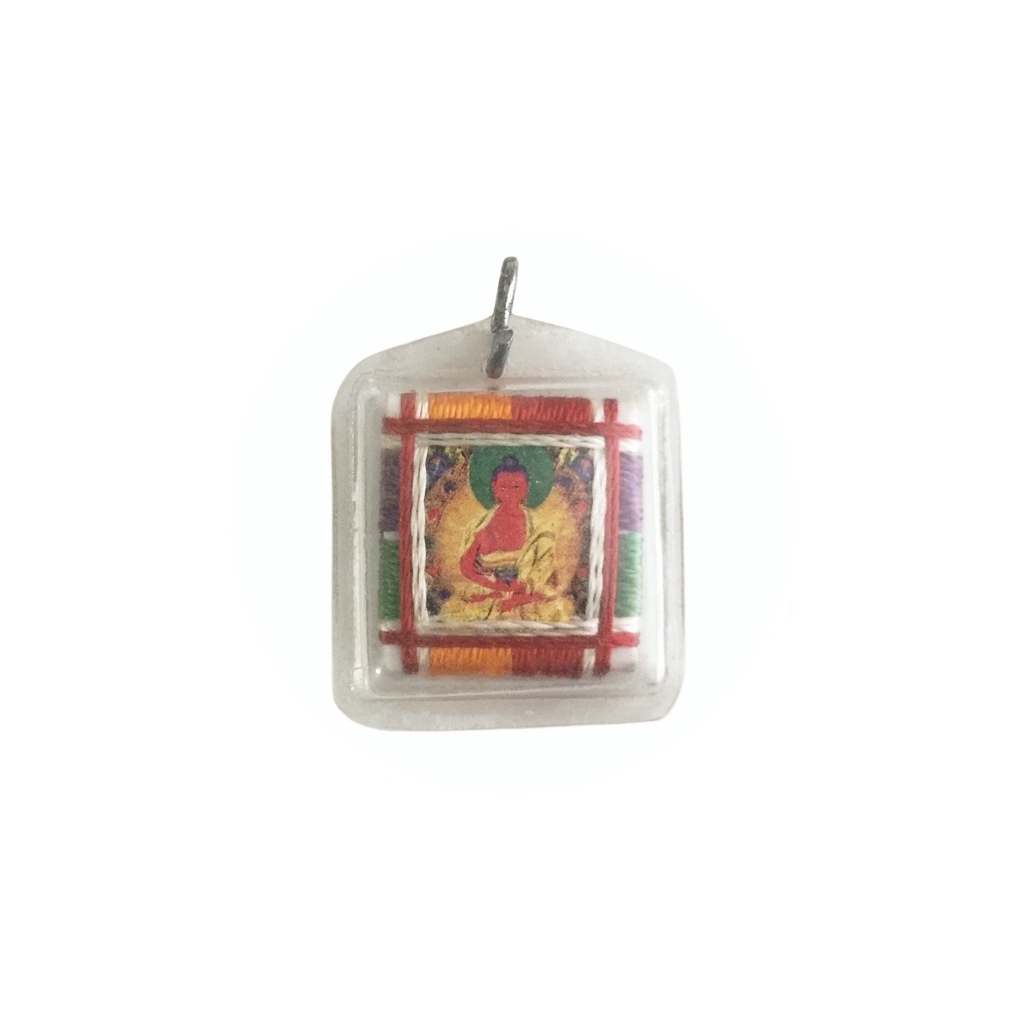 The featured image of the sungkhor locket depicts Buddha Amitābha in traditional thangka painting style. The red Buddha image in the center of the amulet shows Amitābha sitting crosslegged in the full lotus meditation posture. His role as an important meditational Buddha is also emphasized by the two touching hand palms in his lap, symbolizing the dhyāna mudrā hand gesture of meditation.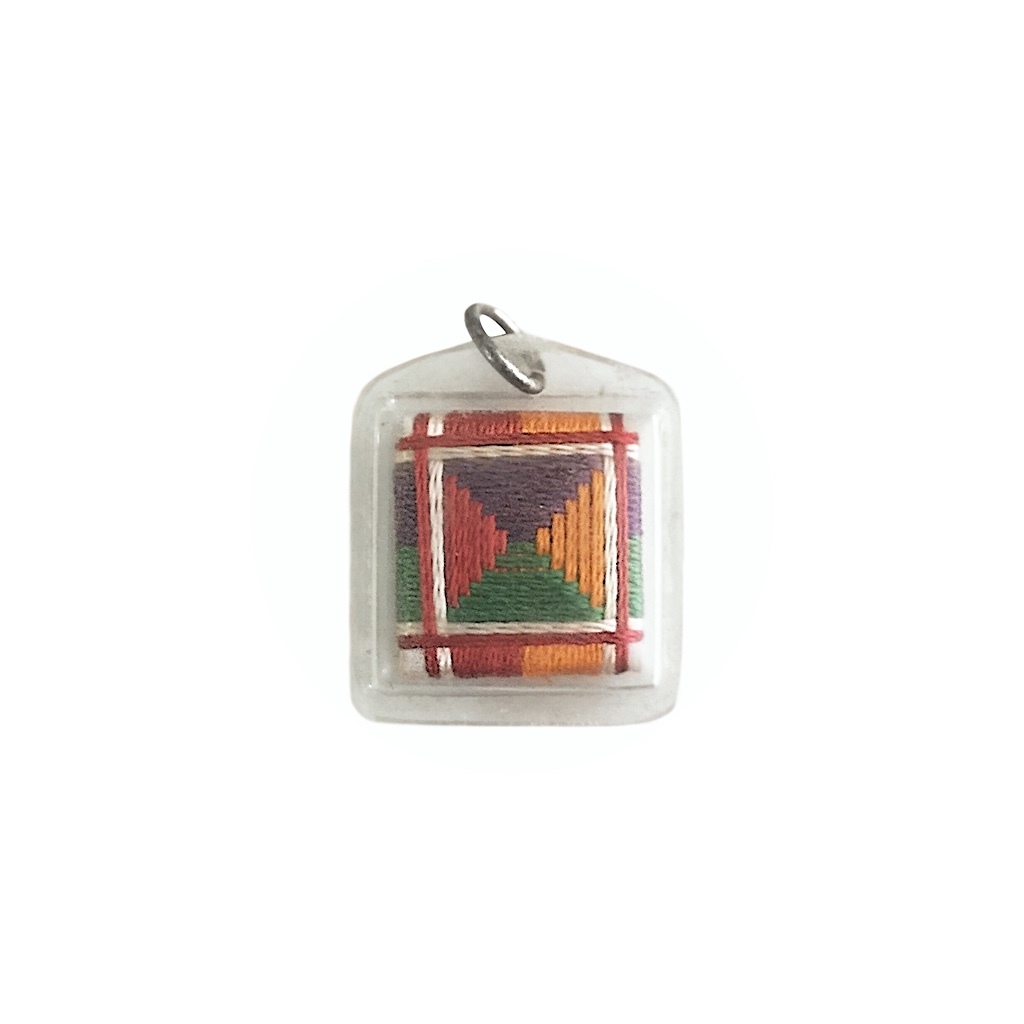 Tibetan Buddhists beseech Amitābha to bestow upon them virtuous blessings of prosperity and longevity. Therefore, it is believed that a blessed amulet featuring an image of this particular Buddha can enhance the power of prayer. Consequently, one will be able to quickly reap the resulting fruits of merit yielded by this form of spiritual practice.